Senior NetOps/Network Engineer
Job Category:
Engineering
NetOps
Network Engineer
Job Location:
Work From Home
Worldwide
Netris is looking for a badass senior netops/network engineer excited to challenge the status quo of automatic network operations. Join us in revolutionizing the world of network engineering.
As senior netops/network engineer, you will:
Firsthand experience cutting edge networking technologies
Collaborate with a like-minded team of architects and developers building automatic network operations systems
Provide network design guidance to customers rolling out automated networks all around the world
Troubleshoot/RCA(root cause analysis) complex networking problems
Evaluate network designs, scenarios, use-cases
Stresstest newly baked networking features in a lab environment

To be successful in this role, you'll need:
BA/BS in Computer Science, Computer Engineering, or related technical discipline or equivalent industry experience.
Confident knowledge of networking fundamentals (BGP, Routing, EVPN/VXLAN, L2/L3 forwarding, etc…)
4+ years of experience deploying and operating mission-critical networks
Comfortable working in a Linux environment
Demonstrate the ability to troubleshoot outages
Superb communication skills, both written and verbal.
Passionate about solving complex infrastructure challenges.
Be excited about delivering a reliable, high-quality product.
Highly motivated, smart, independent person. Who thrives in a fast-paced, innovative environment
Intensely eager to meet the needs of our customers and deliver best-of-breed solutions
Passion for system, application and business metrics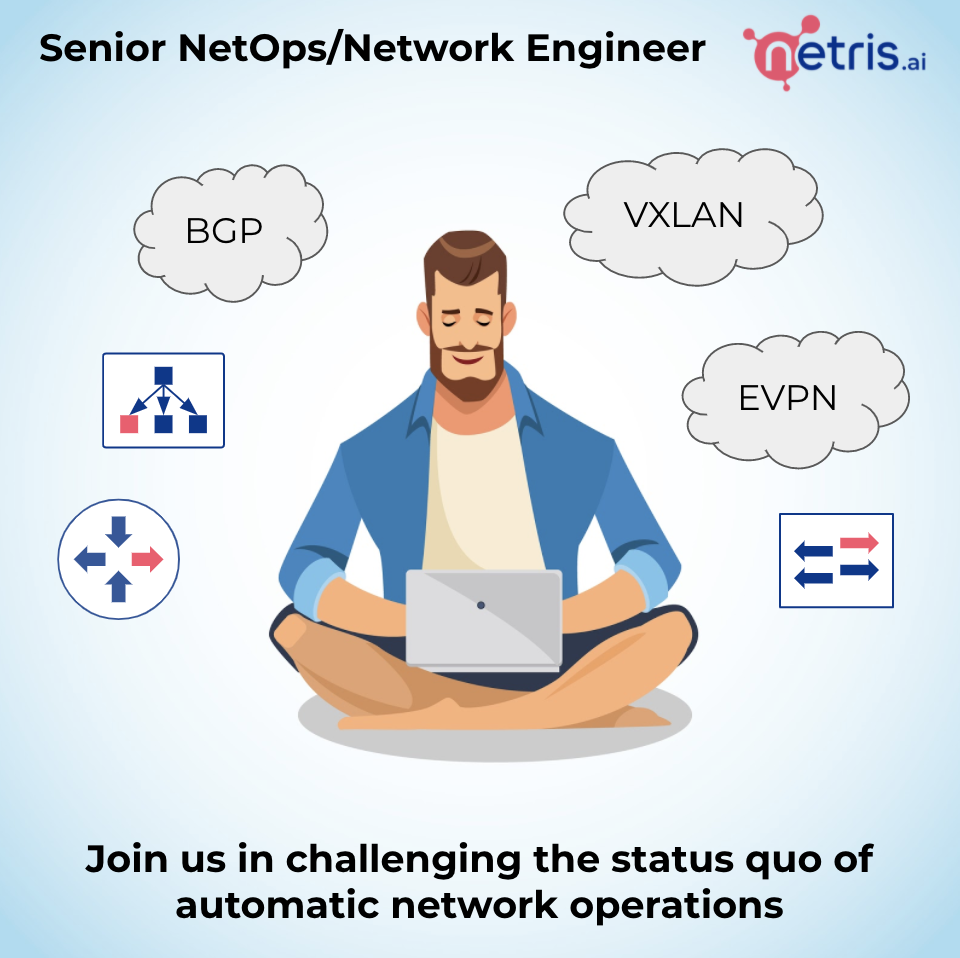 Sorry! This job has expired.