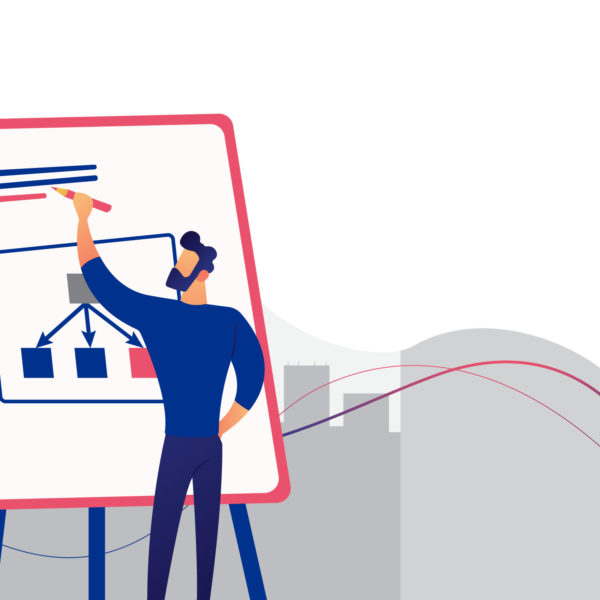 As a member of the Sales and Engineering teams, you will bridge the gap between product creation and customer requirements. You will draw on your rich experience in solution selling to position a complete solution with a simple turnkey-like experience for customers.
As one of the leading product evangelists on the team, you are outgoing and enthusiastic about changing existing data center network paradigms. Educating people that there is a new and improved way to manage their environment is a challenge that you embrace through all of your actions.
You are passionate about creating amazing solutions for customers, and you work hard to replicate these successful deployments across a large market opportunity. Documentation and record keeping is a basic skill you use to develop data-driven tactics.
As one of the first solution architects on the team, you will seek out methods for scaling your experience and skills, including developing campaigns for each type of solution. These campaigns will incorporate your understanding of customer's needs based on meetings, information gathering, interviews, and technical assessments.
You are able to work independently or with an extended team to create validated deployments of automatic data center operations using modern software and hardware. You are comfortable calling on your peers to help augment the entire solution.
Required Skills
Have a strong technical background with a desire to be hands-on.  Experienced with configuration of multiple networking operating systems and virtualized compute resources.  Desire to expand hands-on with Kubernetes, Terraform, and other modern cloud management methods.
Deliver clear and concise product presentations, assemble technical reports, design presentation slides, and develop a social media following.
Strong business acumen, familiar with cost optimized business decision making processes, basic financial analysis.
You are comfortable demonstrating new products both in person and remotely. You can create a compelling method for explaining complex concepts and can draw in a listener.
Previous job roles should include technical pre-sales, post-sales, or product management roles (Systems Engineer, Sales Engineer, Solutions Architect, Network Engineer, Product Manager, Technical Marketing, etc.).
Design skills in data center fabrics, Clos fabrics, application hosting environments, DMZ design, firewall & load balancing network service design, redundancy protocols and expert design practices.
Expertise in at least one network operating system: Cisco, Arista, Cumulus, Juniper, SONiC, DENT.
Familiarity or expertise in virtualized application design, specifically N-tiered apps or service mesh. Knowledge of Kubernetes application development and design is a major plus.
Pre-sales experience with one or more of the following: ACI, DCNM, Arista CloudVision, Apstra AOS, Contrail, Ansible, NetQ, or BigSwitch.
Expertise with at least two of the following technologies: BGP, VXLAN, EVPN,
Experience developing solutions in one of the following areas: Open Networking (Cumulus, SONiC, Switchdev (DENT), FRR, Quagga), containers and related technologies such as Docker and Kubernetes.
Experience with REST APIs and automation tools like Ansible and Postman, CI/CD tools such as Git, GitLab, JIRA, project management tools.