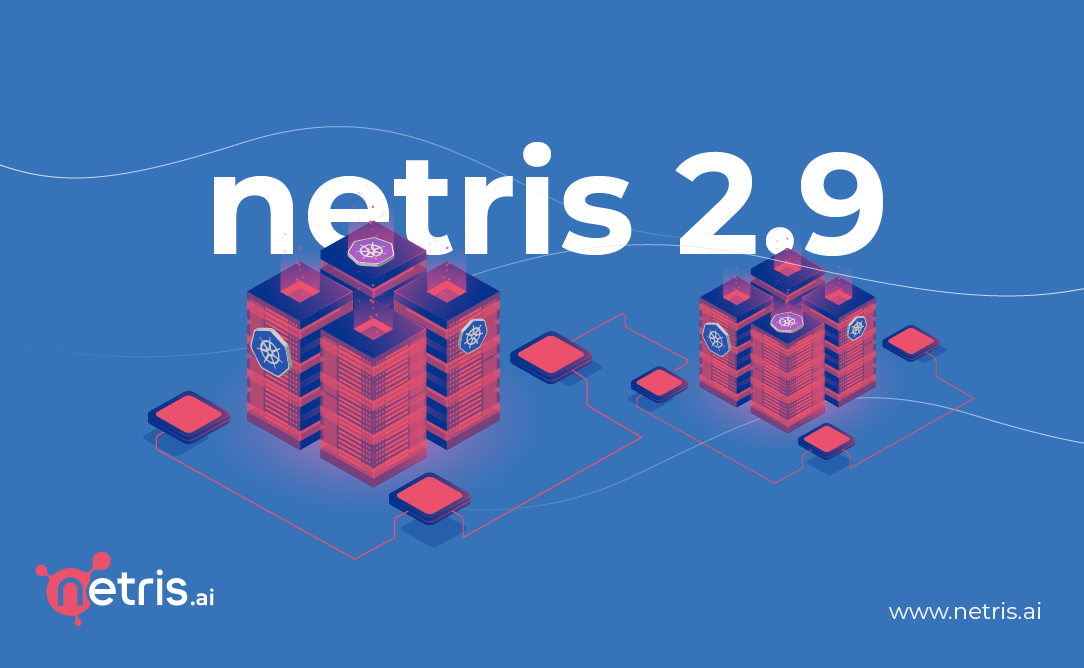 Netris release 2.9.0
We are excited to announce Netris version 2.9.0, which brings brand new features, Kubernetes integration, improvements to the installation process, improvements to the GUI, SoftGate performance upgrade, bug fixes, and better documentation.
DPDK data plane support for SoftGate nodes – Provides higher performance for Linux-based Internet gateway (SoftGate). Up to 27Mpps/100Gbps for L3 routing, 12Mpps with NAT rules on.
  
L4 Load Balancer – In addition to switch-based Anycast Load Balancer, we now support a SoftGate/DPDK-based L4 Load Balancer. L4LB integrates with Kubernetes providing cloud-like on-demand load balancer service (type: load-balancer) in your local data center.

Kubenet – a network service purpose-built for Kubernetes cluster nodes. Kubenet integrates with Kube API to provide an on-demand load balancer and other Kubernetes specific networking features. Netris Kubenet is designed to complement Kubernetes CNI networking with modern physical networking. 

API logs – Comprehensive logging of all API calls sent to Netris Controller with the ability to search by various attributes, sort by any column, and filter by method type.

SiteMesh – a Netris service for automatically configuring site-to-site interconnect over the public Internet. SiteMesh supports configuration for WireGuard to create encrypted tunnels between participating sites and automatically generates configuration for FRR to run dynamic routing. In a few clicks, services in one site get connectivity to services in other sites over a mesh of WireGuard tunnels.

Ubuntu/SwitchDev updates – Removed the requirement for a hairpin loop cable. Removed the need for IP address reservation for V-NET, full support of anycast default gateway. 

Controller distributions – Netris controller, is now available in three deployment forms. 1) On-prem KVM virtual machine. 2) Kubernetes application. 3) Managed/Hosted in the cloud. 

Inventory Profiles – A construct for defining access security, timezone, DNS, NTP settings profiles for network switches and SoftGate nodes.

Switch/SoftGate agent – New installer with easy initial config tool. Support for IP and FQDN as a controller address. Authentication key. 

GUI – Improved Net→Topology section, now the main place for declaring the network topology. All sections got a column organizer, so every user can order and hide/show columns to their comfort.